Update on the UK Consumer Duty
15th May 2023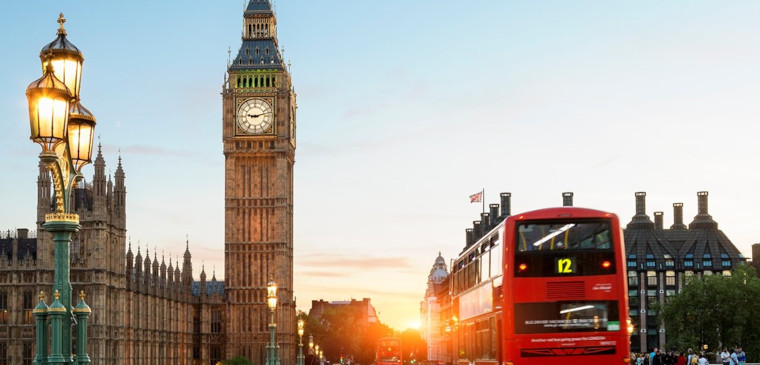 The UK Consumer Duty requires product manufactures to implement the rules for open products and services by 31 July 2023, and for closed books of business by the end of July 2024.
Manufacturers had to complete all necessary reviews for open products and/or services by the end of April 2023 and share the relevant information with distributors.
The UK Consumer Duty is comprised of the following measures:
Consumer Principle: provides a high-level expectation of conduct and associated outcomes. It requires product manufacturers "to act to deliver good outcomes for retail customers".
Cross-cutting rules: the standards of conduct that the FCA expects under the Consumer Principle. The cross-cutting rules require firms to:

Act in good faith towards retail customers.
Avoid foreseeable harm to retail customers.
Enable and support retail customers to pursue their financial objectives.
The four outcomes: rules and guidance detail expectations for product manufacturers' conduct according to the four specific outcomes.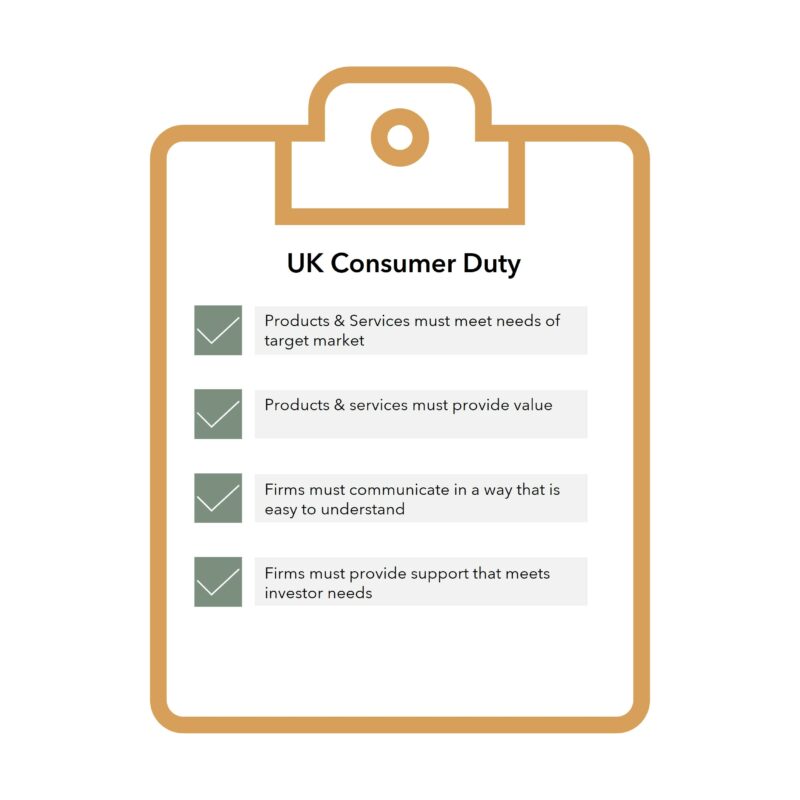 As the outcomes are linked to the product, manufactures must:
Review their current approaches to bring them in line with the UK Consumer Duty requirements.
Evidence the outcomes.
Review and monitor outcomes on an ongoing basis.
Remedy or mitigate any issues identified.
Under the UK Consumer Duty, the product manufacturers' board, or board equivalent, must take full responsibility for delivering the UK Consumer Duty, maintaining oversight, and challenging appropriately.
Operational and Process requirements:
On 11 April 2023 FinDatEx published the European MiFID Template (EMT 4.1), making the necessary changes to comply with the upcoming UK Consumer Duty Regime. The EMT 4.1 includes 10 new optional fields required for funds being distributed in the UK.
Openfunds published the new v1.30.1 data catalogue at the end of April and Acolin has already implemented the new fields in its data management process.
Apart from the data, product manufactures also need to create and disseminate the Value Assessment Report (via EMT 4.1, as hyper link or as a PDF).
Acolin is in regular contact with its UK distribution partners to assess their UK Consumer Duty requirements and to create the necessary framework for implementation and delivery of the information needed.
If you have any questions regarding the UK Consumer Duty or what this means for you, please reach out to me via aleksandar.kozacenko@acolin.com for an informal discussion.