New starter interview: Roxana Mahboubian
15th September 2021
Roxana joined the business in July 2021 to help drive and execute Acolin's growth plans in the UK. Previously, Roxana held Business Development roles at Morgan Stanley Investment Management, Fitch Ratings and Fitz Partners as well as a client relationship manager role at Aviva Investors.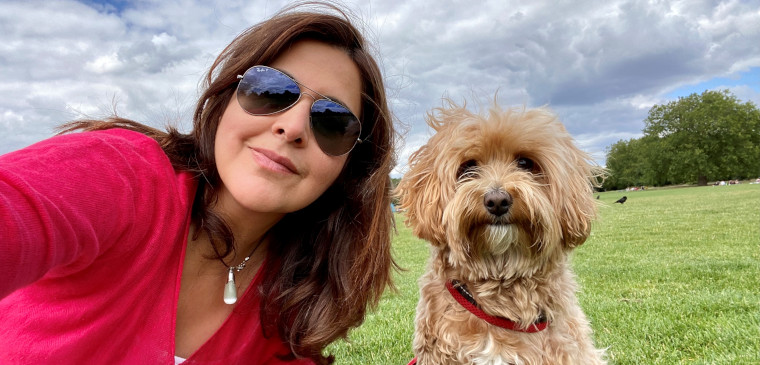 What was your first job?
My very first job was a part-time sales assistant at 'Cowboys & Indians' on the King's Road in London. I was very proud of selling size 12 boots to Seal, the singer, for a photo shoot. After completing a Masters in Finance & Investment, I joined Citibank private bank as a cross-border analyst.
What is a fun fact about you?
One of my favourite things is to take the last ski chairlift of the day up the mountain. I wait for everyone to ski ahead and then ski down in the sunset, with not a single person in sight, having the whole slope to myself.
How did you end up in business development?
In my role as a fund analyst at S&P I would interview fund managers and meet with their sales team regularly. I soon realised that I loved interacting with clients, building relationships and networking, so changing to a business development role seemed like a natural career move. Having said that, it wasn't an easy move as recruiters always want to go for someone who has 'been there, done that' but I didn't give up.
What is the most important characteristic one needs to have to be successful in business development?
You need to be a good listener and take time to understand your client's business and their needs. Only then can you really work towards offering a solution.
What is one of the most pressing issue facing asset managers at the moment?
Delivering technology and efficiency into the asset manager's interactions with their clients, to meet clients' service expectations while also reducing the costs of compliance.
What advice would you give to someone just starting out?
Never give up on going for the role that you really want. There are many routes to get there and remember that many of the skills that you pick up on your journey are transferable and the experiences are invaluable.
Last but not least, what are the three things you would take on a deserted island?
Chocolate – I don't care if it melts
iPhone with solar powered charger – No reception? I'll have my music!
My dog Charlie – then I know I won't get bored!